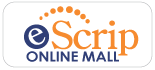 E-Scrip Program - Make a purchase locally and you start helping AYS today!
Congratulations AYS! The Anchorage Youth Symphony has received the Mayor's Award for Arts for a Youth Program. The Mayor's Arts Awards recognizes individuals or organizations of Anchorage whose contributions to the cultural development and quality of life in Anchorage have a significant impact on the lives of our citizens.

Anchorage Youth Symphony is supported in part
by a grant from the Alaska State Council on the Arts and the Municipality of Anchorage.
Site Last Update: July 17, 2013 :: www.anchorageyouthsymphony.org